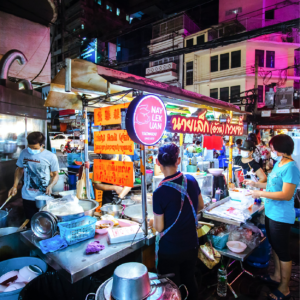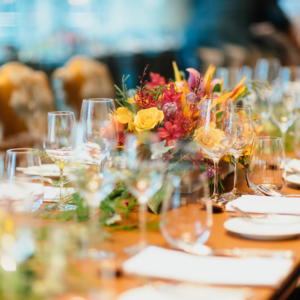 Thailand is a renowned tourist destination due to its excellent infrastructure for both business and leisure events. Thai hospitality and gastronomy are unique characteristics that cannot be found in any other country.
Meanwhile, the country has an excellent administration that encourages all types of corporate and leisure activities. 
Chiang Mai (North), Phuket (South), Pattaya (East), Hua Hin (West), and Bangkok, the capital, are the most popular MICE and leisure destinations in Thailand.
Furthermore, Chiang Mai and Phitsanulok in the northern region, Korat, Khon Khan, and Udothani in the north-eastern region, Phuket, Songkhla, and Suratthani in the south region, and Bangkok and Pattaya in the central region are among the ten MICE cities.
From north to south, the recently opened recreational locations with the best practises of local experience are listed: Chiang Rai is the northernmost point, where it is a well-known international tea and coffee destination, followed by Khao Yai, often known as the "Little Italy of Thailand," which combines with the biggest area of the National Park to provide wonderful weather all year in north-eastern Thailand. Kanchanaburi, the famous River Kwai town in the west, offers a unique camping experience, as does Suratthani, the city of hidden gems that includes Thailand's largest fresh water dam, Chewlan. Let's talk to get more information.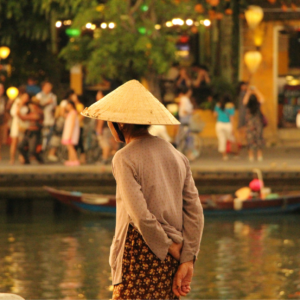 Vietnam is a fast-growing country in Southeast Asia, with a number of freshly built amusement and theme parks catering to guests of all ages. It is a growing destination, driving up demand for international flights to major cities such as Hanoi, Danang, and Ho Chi Minh City. As a result, a number of hidden tourist attractions that are new and unknown to travellers have lately opened for business. The country's three main tourist sites are Hanoi, the capital in the north, Danang, a historic town and beach destination in the centre region, and Ho Chi Minh City, or Saigon, a well-known tourist destination in the south.
MICE-capable destination in the capital of Hanoi, with a variety of multinational hotel chains and convention sites, as well as several large off-site venues such as local restaurants and wedding halls. Danang, which hosted APEC 2017 in the Ariyana Convention Centre, is a beach resort, city hotel, and convention hotel all rolled into one. Ho Chi Minh City features convention and exhibition centres of varying sizes, as well as convention hotels with international brands and mega-sized complexes. In terms of transportation, venues, attractions, and professional workers, all destinations offer excellent infrastructure to support a corporate event. Vietnam is also a popular leisure destination, with visitors to Phu Quoc Island not having a visa, but the remainder of the country requires visas for certain nationalities. Dalat is a plateau in the south known for its agricultural products and friendly attitude. Nha Trang, the famed egg island from the volcano clay, is the newest beach attraction in the central area. Finally, Ha Long Bay City, with its magnificent and cutting-edge technology on the bayside of Ha Long, has fast transport on the toll road to the destination, as well as a selection of luxury cruises.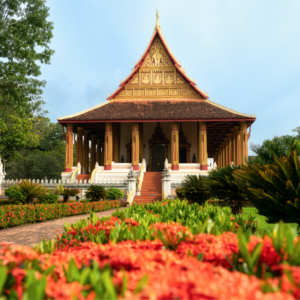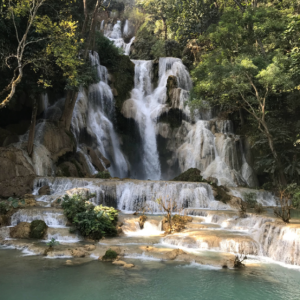 Laos has the most UNESCO World Heritage Sites in Southeast Asia. The country's tale begins in the north, in the old Laotian capital of Luang Prabang, where the world's legacy is carefully preserved. Vientiane, the present capital, is in the centre, with French influences from the colonial era. The city is large, with hotels of various sizes, local brands, and internationally chains to cater to business events and leisure. The well-known Pak Xay state is located in the south, where natural resources are abundant and primitive life exists. Laos' MICE destinations include two capable cities. To begin, Luang Prabang provides a wide range of accommodation options, ranging from typical local brands to internationally luxury resorts and convention hotels. With 500 seats, it is the largest size of a convention hall. As a result, restaurants and venues are a superb mix of Laotian and international culture, with several riverside eateries and bars to relax in. Vientiane, the capital, has a significant inventory of large hotel rooms on the Mekong River or in downtown. Unique places for a memorable event are few and far between, although culture and classic restaurants for large gatherings are plenty. For the most premium present for your events, the city has very distinctive handicraft from the locals and hill tribes. Transportation and hotels are striving to be environmentally friendly.
The country has an abundance of natural resources, such as waterfalls in any region of the country and a hydropower dam for power plants that is also a tourist attraction. The Mekong Sunset Cruise in Luang Prabang is a must-do experience. The popular night market is open every night, and the northern section of the city has a high level of cultural immersion. As a result, amazing rooftop bars and restaurants serving the greatest Laotian and Western cuisine are widely available in Vientiane. Sihom's renowned street food opened regularly till late at night to cater to leisure and travel tourists.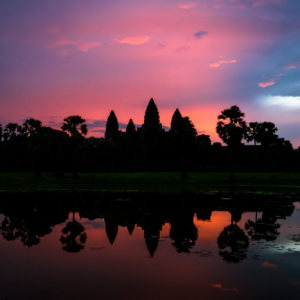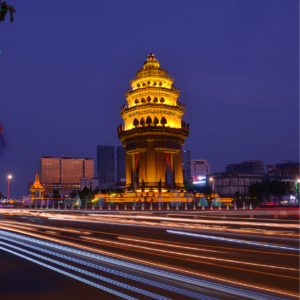 The Khmer Sanctuary has a long history extending back a thousand years, and the Khmer Empire has grown and affected many surrounding countries. The powerful city of Siem Reap in Angkor, with a very famous history of Hinduism and Buddhism, was once named as one of the world's seven wonders. Meanwhile, the capital of Phnom Penh is presented with Cambodians' independence from the Red Khmer civil war. The city has grown rapidly because of massive foreign investment funds. There are two primary towns for MICE destinations: Siem Reap in the north-west and Angkor Wat, which is one of the world's seven wonders. Furthermore, an area of the space can be used for catering for a special, memorable event. Tonne Lay Sap is a lovely location that changes with the seasons. The city features excellent MICE infrastructure, including a convention hotel, a design hotel, fantastic dining, a large local restaurant, and a great entertainment pub and bar for nighttime relaxation.
The capital, Phnom Penh, is located in the southeast and is home to numerous international hotel groups. There are numerous large-room hotels in town. The Khmer Royal family has a long history in the city. The Royal Palace reflects the exquisite craftsmanship. The Diamond Island is a new event venue. A well-known French restaurant serves authentic Khmer cuisine. The city has excellent recreational and individual travel facilities, as well as a low average cost of living. Transportation and excursions are easily accessible and need only a short trip. Locals' favourite practise was at S21, where it transformed the school into a war prison and a killing field. An incredible enjoyable experience at the local fresh market with trendy foods, beverages, and products.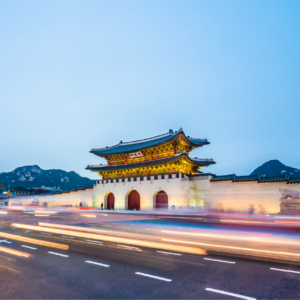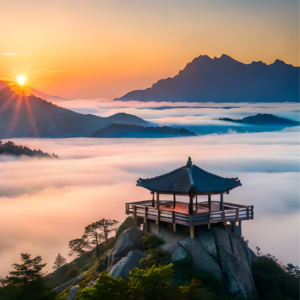 South Korea is well-known as a destination for K-pop music and dancing. The city's major geography is mountains, and its own technology makes it a dynamic metropolis with vivid illumination at night. Soul's capital is one of Asia's top airline transition hubs. The main MICE destinations are Jeju Island, Busan, and Soul, but Suwon City in Gyeonggi City is a possibility. Meanwhile, Jeju is an isolated island with no land connection. Busan is located along a long coastal line in the southeast. The BEXCO conference centre and the Busan Film Festival centre have plenty of space for events. For added convenience, a train ride from Busan to Soul takes about an hour and thirty minutes. There are a huge number of International chain hotels and local five-star establishments with spacious conference and meeting rooms in Soul, the famed city with multiple five-star properties for MICE. The most valuable sites are KINTEX and COEX. Meanwhile, the Large-scale eateries are easy to find in town and within a short driving distance.
Leisure is a drive with popular cosmetic brands and supplement foods, as well as the beautiful Korean cultures presented in ancient palaces such as Gyeongbokgung Palace in the city centre, Cheonggyecheon Brooke in the middle of town, and DMZ, the observatory across the North Korean Propaganda Village. Gyeonggi city, located north of Soul, features a beautiful cultural village, Ever Land theme park, gold-digging cave, and primitive fishermen village. Fly to Jeju, where you can climb to a deactivated volcano, an orange farm, an aquarium, and a stunning natural sea corrosive. All of the destinations have excellent visitor facilities and services. From June to September is the greatest season to visit Korea without snow. Spring is another pleasant season, with its cool temperatures, beautiful blossoms, and greenery.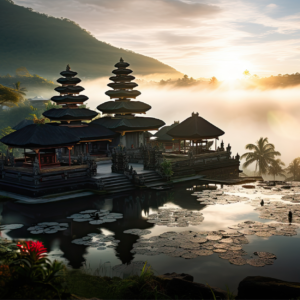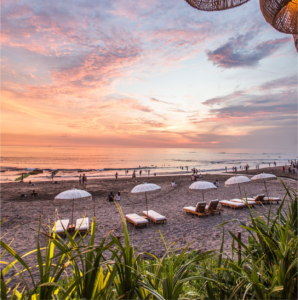 Bali is a fantasy destination with a unique culture and a landscape of ocean beaches and mountains. It is an isolated island inhabited by approximately 4 million Balinese. With its multi-roof layers of architecture representing the classes of heaven, the city has had a great impact on Hinduism. There are four primary regions along the beaches that service visitors: Nua Dua, Jimbaran, Kuta, Samiyak, and Ubud. Nusa Dua Beach, which is fully equipped and has a huge room inventory to service medium- to large-group sizes, is the essential destination for MICE. A large beach restaurant in Jimbaran for a casual seafood dinner and a popular fine dining restaurant or GWK Park for an award-winning night or extraordinary outdoor dinner.
Ubud is a peaceful hideaway surrounded by rice paddies on the hillside steps and the holy fountain temple. On the Kuta beachfront, there is a large retail mall with a complex of dining halls providing the greatest local experience.
The unique Baliness Cliff temples at Pura Tanah Lot and Pura Uluwatu for a beautiful sunset and spiritual performance are recommended. Pura Ulun Danu is a very special temple on the lakeside with surrounding mountains to get a feel of the Switzerland atmosphere. According to the local belief the GWK Park is a significant statute. 
Krisna Oleh Oleh, a Baliness named Oleh Oleh, is the greatest place to grab a local product and craft for the best souvenirs. If you need to go there quickly, be cautious of the traffic conditions during rush hour.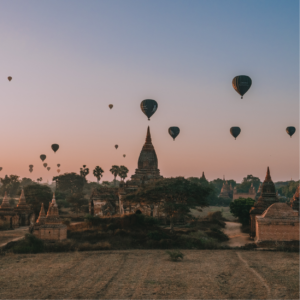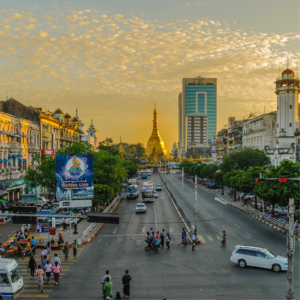 Myanmar, formerly known as Burma, is a Southeast Asian the jewel. It has a distinct art and artisan culture influenced by India and China. Rangoon's capital serves as the government administration centre. Shwedagon and Sulay are two huge Buddhist pagodas in the city.
In the capital has a history road regards the colonial era under British, a peaceful tea house in the old building, a find dining in the beautiful ravish restaurant and a great fun street food with a walking distance from the city center hotel. 
Only Rangoon is suggested for MICE destinations; the city has a stronger infrastructure, ranging from ordinary hotels to premium international brands. The city offers a variety of large convention hotels as well as numerous five-star corporate hotels. Transportation is a simple and efficient mode of transportation. The most important factor is security and safety, for which only capital is suitable.
Leisure activity can be found in a variety of locations, beginning in the north with Bagan and Mandalay, where the city was formerly the capital of Burmar and was rich in jade. Began, the city of dessert pagodas, has the most spectacular city view on the hot air balloon view. Furthermore, Inlay Lake is an amazing site where people live on the boathouse and where hydrophonic agriculture was pioneered hundreds of years ago. A visit to the golden rock is an absolute necessity. This is an incredible natural craft for a massive rock hanging from the cliff, as well as Bago, the former royal residence.